Financial Institution Messaging Solutions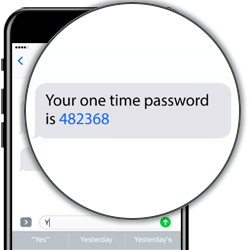 Orange Enterprise Messaging is a trusted mobile messaging solution for financial institutions in the banking, financial services and insurance sectors.
Orange Enterprise Messaging uses comprehensive 2-way mobile messaging to deliver inbound and outbound SMS and email messages through a single user interface. It integrates with existing IT systems to automate workflow and communication processes within a single facility or across multiple locations for:
Customer mobile alerts
Account notifications
Two factor authentication via one time passwords
Manage critical incidents and emergencies
Coordinate and collaborate with off-site employees
Easily integrate mobile messaging with existing IT systems
The solution is powered by the Soprano Mobile Enterprise Messaging Suite, a reliable software platform that delivers over 50 million messages a month worldwide and is capable of handling volume spikes and maintaining low message delivery latency and high platforming availability.
SMS Messaging for Large Financial Institutions
Critical Incident Management
During an internal incident, get important messages across to staff quickly. Orange Enterprise Messaging enables you to confirm the safety of workers and can track responses and escalate an issue if no response is received based on duration rules.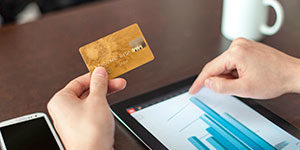 Mobile Messaging for B2C
Send powerful broadcast alerts with Orange Enterprise Messaging that enable 1-way and 2-way B2C mobile alerting via SMS or email. Integrate, schedule and automate messages to reduce the need for manual processes and communicate information seamlessly to account holders.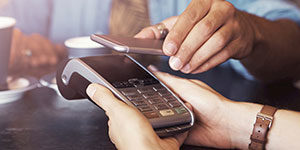 Integrated Messaging
Orange Enterprise Messaging uses advanced mobile messaging APIs & plug-ins to easily integrate with your existing IT systems to enable your financial institution to send SMS and email alerts to your systems.
Rapid response during a critical incident
Implement SMS within your business continuity plan
Business Continuity Planning Solution
Create message templates and contanct group lists in advance (for example, different templates and lists for your different financial institution departments, teams, staff, specialists, and first responders, etc.). Import group lists and contacts from existing IT systems to save time.
Rapid Response & Worker Safety via SMS
Send alerts from any web browser, from anywhere, at any time. You can even trigger an SMS alert right from your mobile phone. Everything in the system is pre-defined so you can quickly deploy time-sensitive information to the right people, at the right time.
Quickly React During a Critical Incident
Add scenario specific information to alerts before sending, and use Orange Enterprise Messaging to merge group lists, request a response and view real-time reporting during a critical incident. Send notifications whenever you need to, or schedule automated broadcast messages.
Use SMS to Respond to an Incident and Manage a Crisis
Send rapid broadcast notifications using the Orange Enterprise Messaging system and deliver 2-way SMS throughout the organisation during an incident. The platform enables ongoing communication throughout an event, and quickly send time-sensitive information via SMS to the your first responders.
SMS enables you to validate the status and safety of workers, by tracking responses and escalating if no response is received after a pre-determined timeframe.
High-Volume B2C Mobile Messaging
Use a proven customer messaging solution for enterprise
B2C Mobile Alerts & Notifications
Customer Marketing via SMS
Orange Enterprise Messaging easily integrate with existing CRM systems and can manage opt-in SMS programs for personalized marketing campaigns to customers. Allow your retail staff to send offers, promotions and deal announcements to drive revenue.
Control SMS Account Alerts
Send automatic SMS reminders for payments using Orange Enterprise Messaging. Automate account updates by integrating the solution with IT systems and archive all SMS conversations with account holders.
Protect Against SPAM and Fraud
Comply with SPAM regulations using Orange Enterprise Messaging to ensure your contact lists and customer experience remain trusted. Manage whitelists (opt-in subscribes) and blacklists (opt-out unsubscribes) all from the platform and leverage its sophisticated fraud-protection capabilities.
Send B2C SMS Mobile Alerts via an Online Platform
Build a opt-in SMS list and launch a loyalty program to sustain customer satisfaction. Make sending due or late payment reminders, promotions and announcements easier by automating them with Orange Enterprise Messaging. Manage large lists effortlessly using sophisticate features that enable single and multi-site deployments, and access real-time reporting functionalities.
Drive account holders to your website for customised account information or important updates by sending URLs via SMS.
Schedule and Automate Mobile Messaging
Integrate a trusted enterprise-grade messaging platform
Integrate Mobile Messaging via APIs
Sophisticated "Smart" APIs
Leverage Orange Enterprise Messaging's advanced API capabilities and major APIs including REST, HTTP/S, SMPP, SMTP, WCTP, SNPP, SOAP/WSDL, FTP, Group/Contacts, Java and .Net.
One Time Passwords
Easily generate unique security tokens and send then via SMS to customers' and employees' as a One Time-Password (OTP) using Orange Enterprise Messaging. The OTP is treated as a 2nd form of login authentication to provide a low-cost method to verify the identity of your users.
Automatic Reminders & Confirmations
Make sending alerts and reminders easier by integrating enterprise messaging with your existing IT systems.
Integrate SMS into your company's IT systems with smart APIs
Enhance your existing online systems by integrating Orange Enterprise Messaging to send customers One Time-Passwords, 2-way messages, and broadcast alerts. The solution complements leading IT administration systems, CRM systems, and various industry alerting and facility IT systems, which is why it is widely used by financial institutions.
Deliver one time-passwords to internal and account holders via SMS to confirm their identity. Orange Enterprise Messaging integrates easily with systems to enable efficient two factor authentication so you no longer need to rely on expensive physical hardware security tokens.
Get Mission-Critical Mobile Messaging
Discover how the solution can benefit your financial institution
Security Options for Connectivity
Use HTTPS or FTPS for enhanced data transport security for messaging use cases such as 2-factor authentication via SMS for password protection.
Permission & Consent Controls
Permission & opt-out consent management provides the opportunity to create mobile message delivery for consumer-facing services.
Hierarchical data and visibility management. Create different views for operators, customers, sub-customers, and users.
Create contacts, groups, and lists that reside in the cloud-based system and become available via APIs or mobile clients. Full support for dynamic opt-in and opt-out integration.
24/7 Technical Support and Service
Orange Enterprise Messaging is backed by a 24x7x365 highly available carrier support team.
Smart Integration and Automation APIs
Integrate secure and encrypted mobile messaging features with existing IT systems using SMPP, SMTP, WCTP, SNPP, HTTP, HTTPS, SOAP/WSDL, FTP, XMPP, location, group/contact, Java, or .Net.
Administration, Reporting and Analysis
Powerful real-time and scheduled reporting that can enable viewing system data across the entire school, for each individual group, or for each individual user.
Orange Enterprise Messaging offers role-based user management that provides access to highly customizable capabilities based on each user for effective enterprise messaging.
2-way Multi-Channel Messaging Platform
Comprehensive 2-way messaging through a single user interface for inbound and outbound email, SMS, and MMS. Additional capabilities include voice broadcast, secure messaging and location-aware messaging capabilities.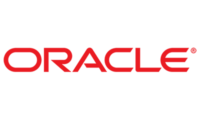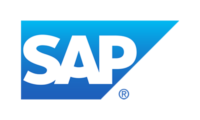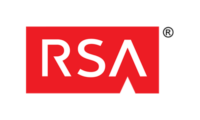 Get Started Today
Contact us to learn more about financial institution messaging